North Bay Auto Repair you can trust
When problems arise, Service 1's automotive technicians have you covered. Your vehicle is in good hands when you trust our team with all your heavy duty auto repair needs.
Give us a call when problems first arise. No need to wait until your vehicle is out of commission – we'll take care of the auto repairs in a timely, careful fashion that will make your equipment run like a dream.
Don't neglect brake maintenance, otherwise, the results could be dangerous. Come to us as soon as you suspect your brakes are in need of repairs. We want to ensure that your vehicles are running safely at all times.
What should you look out for in a brake that may need repairs? Unfamiliar noises, odd pressure, or broken parts are always a sign that your brakes need to be inspected by our professionals.
Some of our most frequently used brake services include replacements, brake tests, and system checks. That is not where our abilities end, as we perform all types of brake services on a daily basis.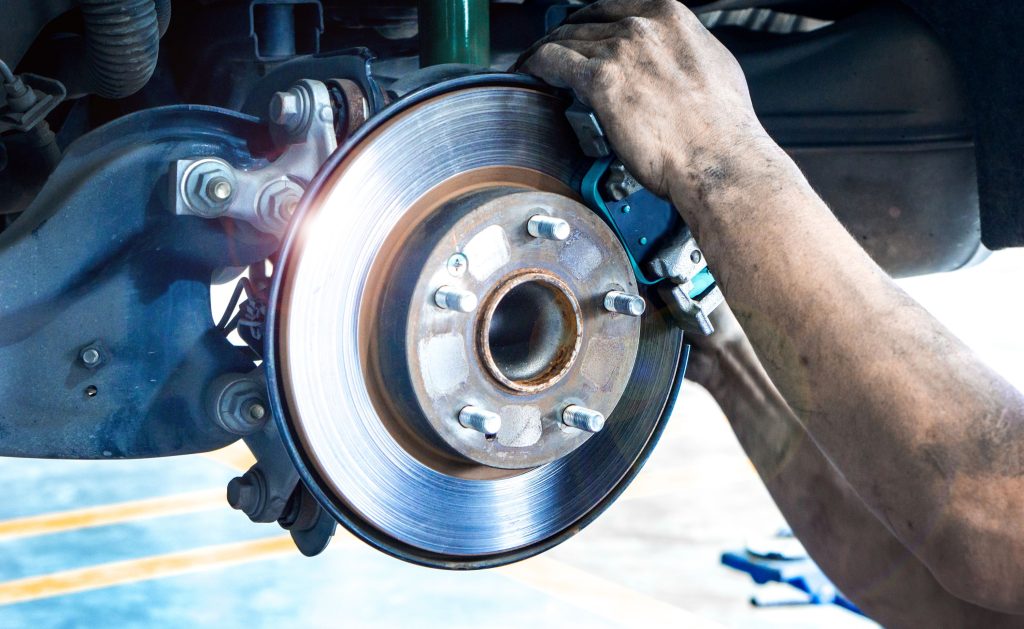 Cracks in brake drums and bleeding brake lines are common problems resulting in the need for repairs. We know exactly what to check for when it comes to diagnosing brake problems, and it's often difficult to determine on your own. Bring your vehicles to us for a proper inspection and diagnosis, in order to provide high quality brake repair on your heavy duty machines.
Brakes are an essential part of all vehicles. Don't let faulty brakes result in downtime, or worse, unsafe vehicles. Contact us today for all things relating to brake repairs and maintenance.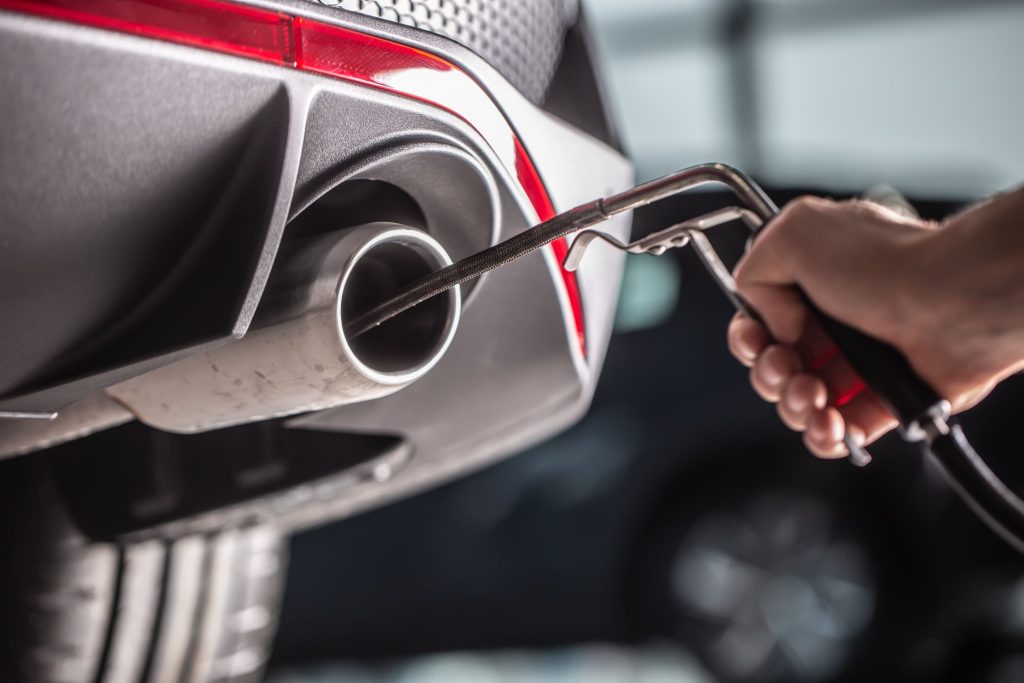 Broken exhausts are another problem that can bring deadly results. Broken tailpipes can lead to leaking gas fumes. Avoid this by having us replace your tailpipes.
Aside from tailpipes, exhaust systems are made up of different components that all have their own maintenance issues to keep an eye on. If you're unsure what to look for, come see us, we know these systems inside out.
We work on manifolds, mufflers, catalytic converters, and more. The degree in which we help maintain these systems range from inspections, to repairs, to replacements.
Exhaust systems will inevitably see wear and tear over time, but different levels of upkeep and cleaning can allow exhaust systems to have more longevity and better performance. Some parts can simply be repaired, others require replacements. Exhaust systems are a crucial part of any heavy duty vehicle, and require extra attention so that your machines can continue to do the work they perform on a daily basis.
Because exhaust systems can be complex, it can be hard to determine the exact solutions needed without seeing each part of the system. As experts on heavy duty exhaust repair, we want to speak with you to learn more about how we can help keep your exhaust systems running as expected.
If you're noticing your vehicle drifting side to side while driving this may be a sign that your vehicle's alignment is off. This type of problem should be attended to as soon as possible.
Poor alignment isn't just a problem for driving steady, it can also wear out your car's body, and also cause problems for your wheels in the process.
Alignment problems are usually suspension-related, and require a proper inspection. We offer suspension inspection, wheel re-alignment, and other solutions to fix the problem before it gets worse.
Problems caused by poor alignment can be dangerous, especially when driving long distances. The more wear your vehicle sees as a result of poor alignment, the more likely that other components will also be seriously affected.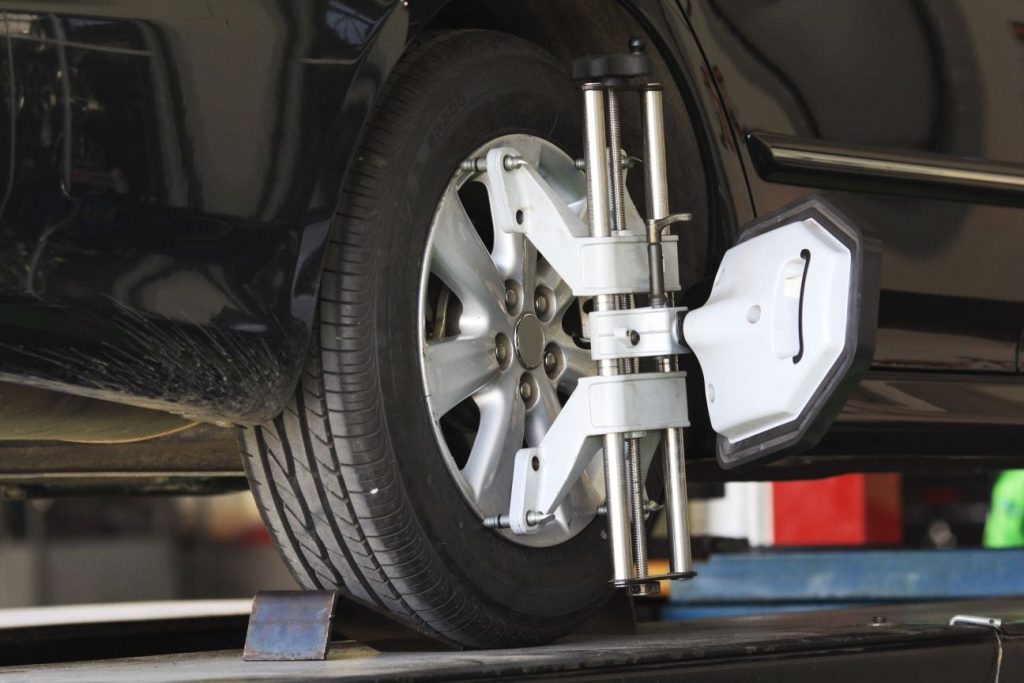 Steering and alignment issues in heavy duty vehicles are something we've dealt with countless times. Luckily, we pay careful attention to detail when it comes to repairing these systems, in order to ensure that these issues aren't recurring. 
If you suspect there is an issue with your steering and alignment, don't wait to contact us. We'll diagnose your problem and provide high quality repairs in order to ensure your vehicles are properly aligned, safe, and resulting in less downtime.
Battery - Starter Alternator System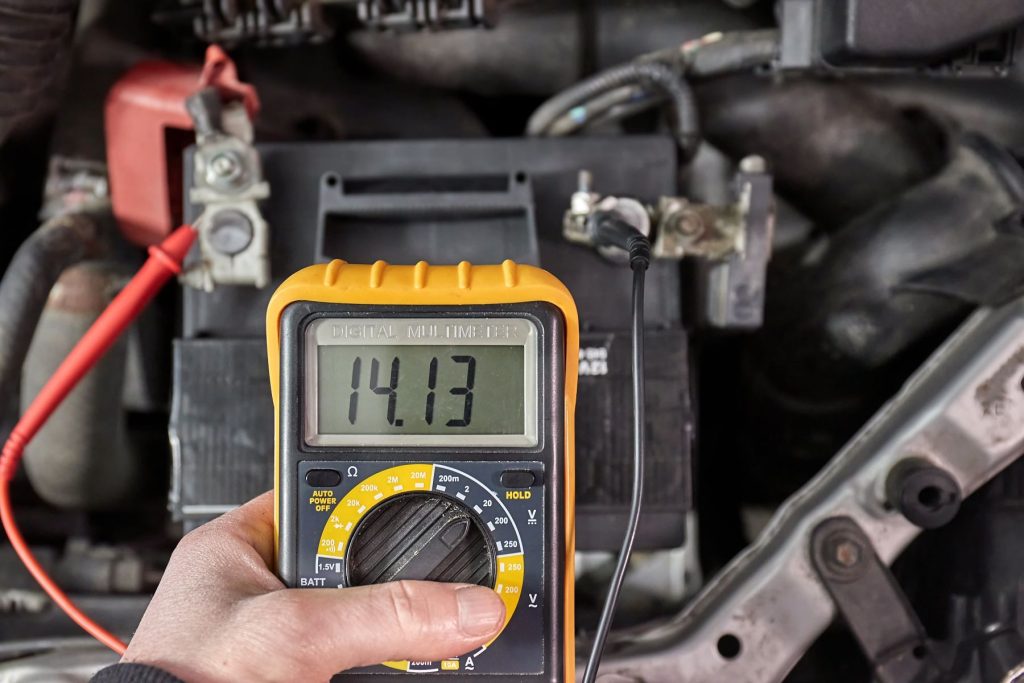 Without a working battery and alternator system, your vehicle simply won't start or work as it should. Luckily, we have plenty of experience with these types of systems and can have your heavy duty vehicle back up and running in no time.
Battery and alternator problems can show up in different types of ways. Sometimes it's as simple as your vehicle not starting up, sometimes it's unfamiliar noises, sometimes it's electrical problems. Sometimes, it's none of the above. Regardless of the root issue, we know exactly all areas of your vehicle to check in order to diagnose and fix your problem.
Many battery and alternator products that we use to replace are parts we already have in stock. When it comes to a part we don't have, we will always track down the right piece of equipment in order to ensure a proper replacement for your battery or alternator, and have your vehicle up and running again to get the job done.
Don't let battery and alternator problems cause more downtime. Bring your heavy duty vehicle to our shop. We recognize that these types of jobs can be complex, and as a result we make sure that we don't overlook a single aspect during the repair and replacement process.
Your heavy duty vehicle's radiators and coolants work together to keep its engine running in top shape. As a result, it's important that they are both properly maintained in order to work safely and effectively.
Our services include pressure tests, inspections, replacements, and more. We check that your radiator has been recently flushed in order to prevent corrosion, build up, and other issues that block the flow of the coolant. On the side of coolants, we ensure that the hoses are in good condition, unblocked, and have proper pressure in order to work with the radiator.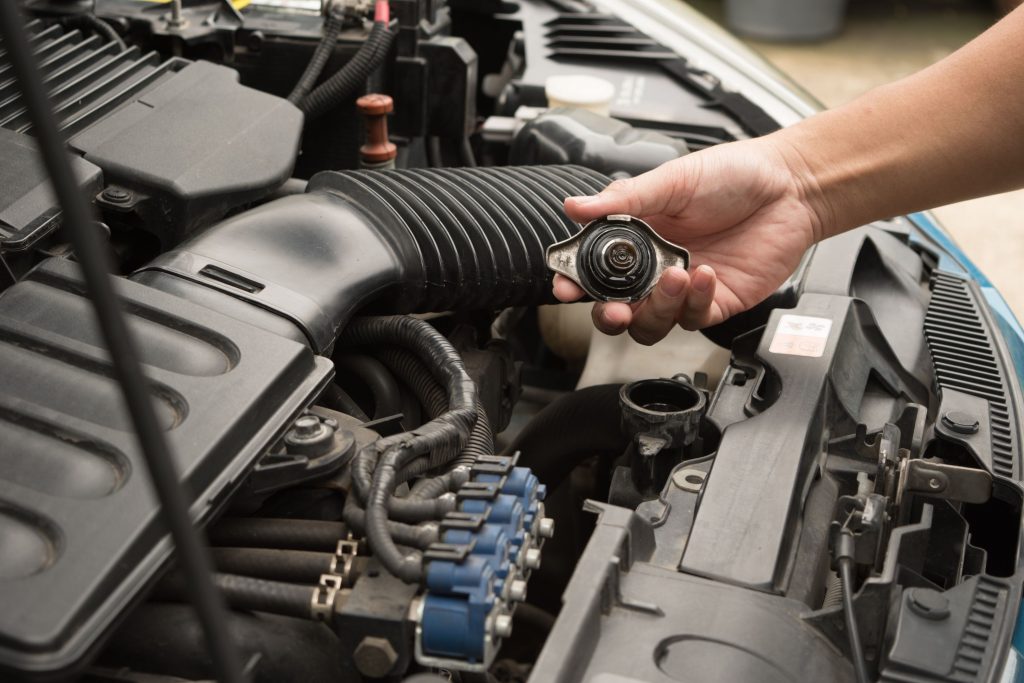 When the coolant has problems, the radiator has problems, and vice versa. When you bring your vehicle into our shop, we ensure that the systems are running to the best of their ability, in order to keep your engines running. A little maintenance goes a long way, and we're here to provide that.
Whether you're coming in for an inspection, repair, or replacement, you can count on us to know what your radiators and coolants need in order to perform reliably. Contact us to learn more about the services we provide, and why you may want to have us take a look at your vehicle's radiator and coolant systems.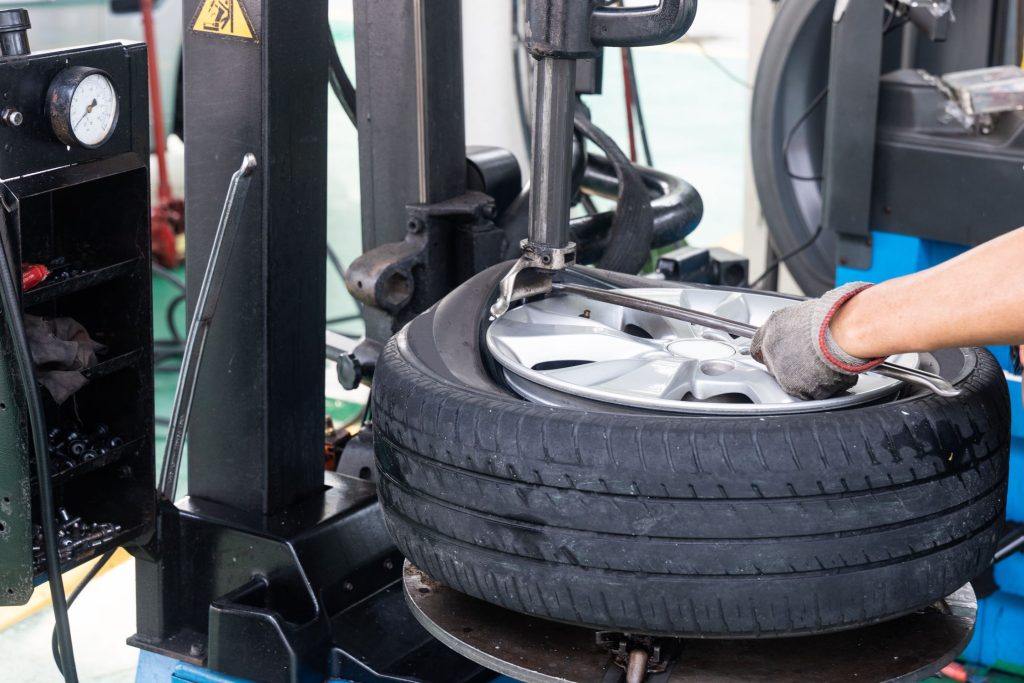 Your vehicle's wheels are what keep it moving, don't neglect them! Tires and wheels see some of the most wear and tear on heavy duty vehicles. As a result, it's important to keep an eye on them to ensure there aren't any issues on the rise.
We specialize in wheel replacement, tire inflation, rotation, balancing, alignment, repairs, and more. We carry tires by various brands, suited for various terrains, seasons, and vehicles. Whether you know what you're looking for, or need some assistance picking out the right tires, we're here to help you.
Tires are one of our most popular services, so you can count on us to know our way around all things tires. Heavy duty vehicles require extra attention, and we ensure that all the tire and wheel needs of your specific vehicle are properly taken care of.
Did you know that investing in proper tire maintenance can actually save you a significant amount of money in the long run? When you let us take care of your tire and wheel needs, you'll feel satisfied knowing that our team of experts provided high quality work to keep your heavy duty vehicle running smoothly for longer than you may have expected.
We all know that vehicles contain a lot of fluids – regardless of the type of fluid, low levels can not only slow down your work, but can sometimes become dangerous.
It's important to keep an eye on the levels of your truck's antifreeze, brake fluid, washer fluid, coolant, and hydraulic fluid. It's also extremely important to get your vehicles an oil change on a regular basis. We can help with all of the previously mentioned fluids.
Leaks are a common problem we encounter. These usually take place as a result of a cracked hose or line. Hydraulic leaks in particular can be incredibly dangerous as they may lead to oil or coolant leaks, which can greatly affect your steering and make it unsafe.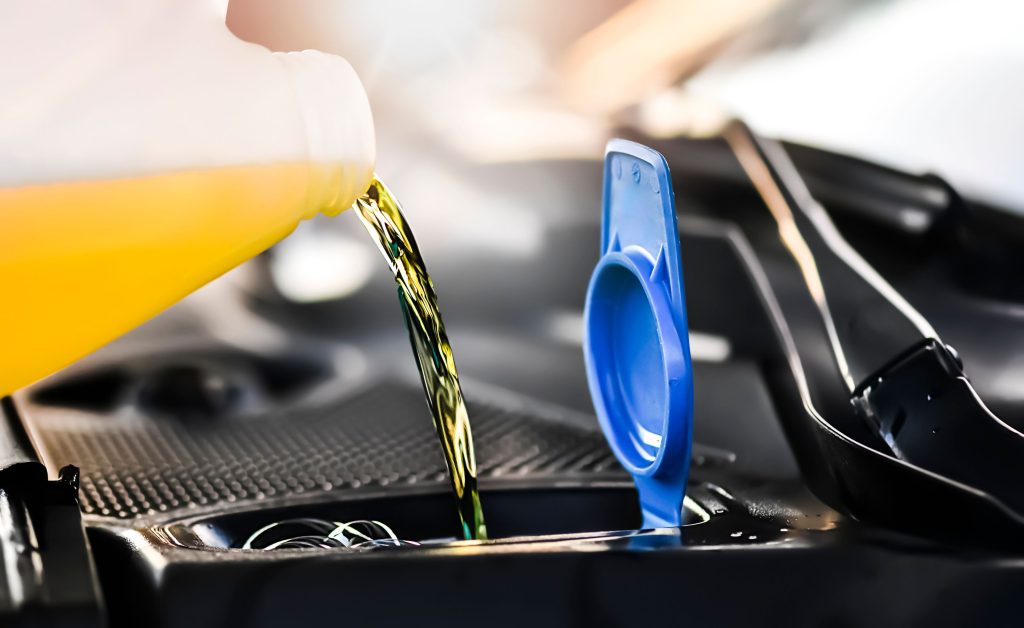 When you come see us with fluid problems, we ensure that all of your fluid levels are where they need to be. We know that fluids can make or break a vehicle's performance and safety, so we check on all things fluids to ensure that your vehicle is running as it should.
If you suspect fluid problems in your vehicles, don't wait,
contact us today
. We'll be happy to inspect your vehicle and ensure that your levels are exactly where they need to be.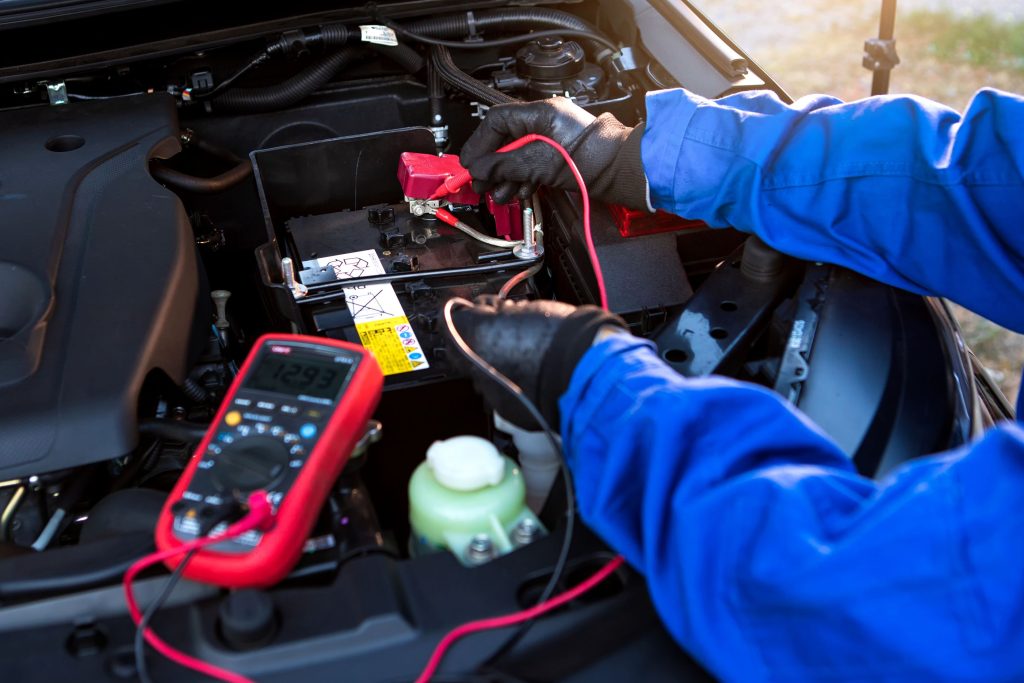 Just because your vehicle doesn't need repairs, doesn't mean you should avoid checkups. "Better safe than sorry" is a good practice to follow when it comes to your heavy duty vehicle's maintenance. We know these machines inside out, and want to provide the inspections and tune ups they deserve, in order to keep them running smoothly each day.
It can be difficult to inspect your vehicles on your own. Because there are so many parts of your vehicle that can be harder to access, you may be missing areas that have problems you may not even know about. Some of these common problems include rust, battery issues, pressure, electrical components, and more.
When you bring us your heavy duty vehicle for a tune up, we make sure to check off every box when it comes to inspecting each and every area. Oftentimes, our customers may not have anything wrong with their vehicles, but during our tune ups we provide tweaks that can make all the difference moving forward.
Routine maintenance is crucial to keeping your vehicle running exactly as it should. Don't put it off, otherwise, you may find yourself with problems later on. Contact us to learn more about our maintenance services.
Heating and Air Conditioning
Heating and air conditioning is so much more than keeping you cool in the summer and keeping you warm in the winter. These systems also include air filters and ventilation, evaporator coil, blower motor, housing, and ducts. A problem with one of these components means problems for the rest of these components. 
When your vehicle's heating and air conditioning systems have a problem, don't wait to come see us. These problems with airflow and ventilation can range from inconvenient, to dangerous depending on the time of year. Overheating or freezing in your vehicle is the last thing you want to deal with at any time.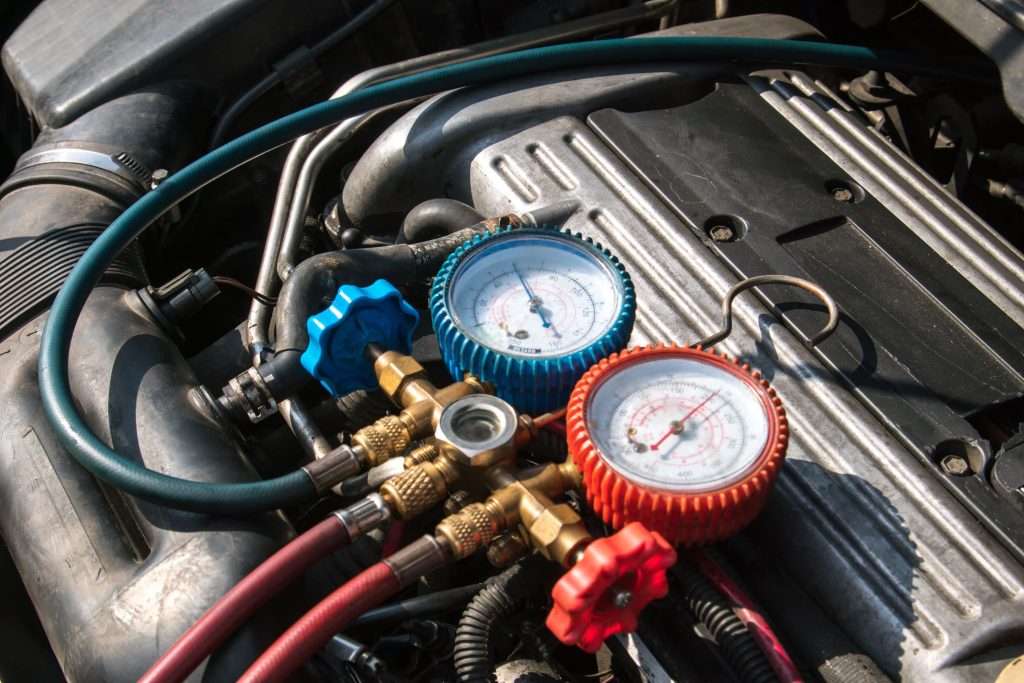 Problems can range from broken resistors and motors, to faulty wiring, and more. Due to each component of the system working with one another, these repairs can become complex, and it is important to address all areas of the issue in order to fix the problem.
Don't ignore any problems you may encounter with your vehicle's heating and air conditioning systems. Bring your vehicle to our shop. Our team of experts knows exactly how to deal with heavy duty vehicles in these situations, and you can count on them to provide a proper, high quality fix.