Service 1 North Bay -Traction HD
The largest truck parts inventory, competitive pricing & fast delivery
Traction is the largest aftermarket truck parts distributor in Canada. We sell parts that will fit any of your trucks:
Volvo, International, Western Star, Peterbilt, Kenworth, Mack and Freightliner, as well as many other makes. We carry all of the best brands such as Grote, Truck-Lite, Bendix, Haldex, HD Plus, and hundreds more. For your heavy-duty trucks and your trailers, Service 1 is your one-stop-shop – we have all the parts you'll need to put your unit back on the road as quickly as possible.
When it comes to heavy duty vehicle service and parts, Service 1 is your one and only stop to take care of your needs in North Bay. Learn more about our wide range of inventory and high quality auto services.
North Bay auto repair you can trust
It can be difficult to find auto mechanics you can trust, especially for heavy duty vehicles. At Service 1, our technicians are fully trained with years of experience to keep your vehicles maintained and in top shape. Heavy duty vehicles are our speciality, and we'll prove to you just how well we can take care of your vehicles and keep them running as they should.
When problems arise, Service 1's automotive technicians have you covered. Your vehicle is in good hands when you trust our team with all your heavy duty auto repair needs. Give us a call when problems first arise. No need to wait until your vehicle is out of commission – we'll take care of the auto repairs in a timely, careful fashion that will make your equipment run like a dream.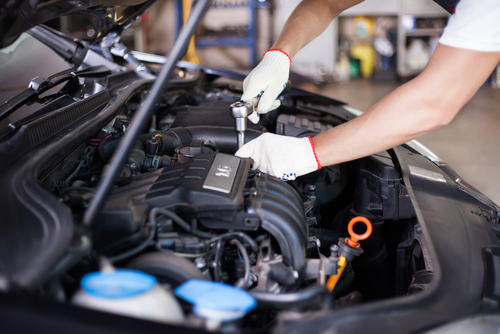 Our auto repair services include brakes, exhaust, steering and alignment, battery – starter alternator system, radiators and coolant, tire and wheel, filters and fluids, tune-ups and maintenance, heating and air conditioning, and more. As a result of our large variety of services, we are truly a one stop shop, and the talents of our team are reflected in each and every job we take on.
Our expert team knows repairs and maintenance inside out. No job is too big for us to handle. Heavy-duty machinery means heavy-duty service. Our technicians understand the attention to detail and care that is required for each repair job. Come find out why we're a top-rated auto repair shop in North Bay today!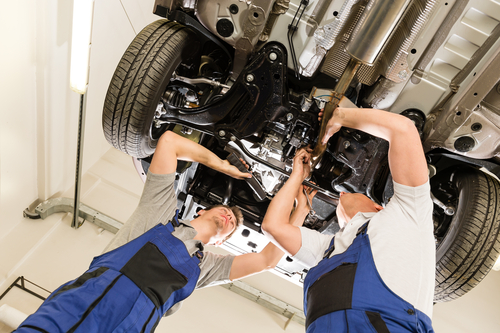 Our repair services provide in depth diagnoses and regular maintenance schedules in order to ensure reduced downtime, and preserve the lifespan of your heavy duty machinery for years to come to continue getting the job done. We know how important heavy duty vehicles are and that even the smallest bit of downtime can greatly set work schedules back. We want to help you avoid this as much as possible so you can feel confident in your vehicle's ability to get the job done.
Do you have questions about your vehicle and its maintenance? Are you unsure about best practices for upkeep? When you bring your vehicle into our shop, our friendly technicians are here to help you understand the repair and maintenance methods we perform on your equipment. We want to help you keep your machines running for as long as possible, and we're happy to share our expert advice with you.
We take our customer service extremely seriously, and want you to leave our shop knowing that your vehicles received not only proper care, but that you felt you had a pleasant experience with us in the process. Building relationships with our clients is important to us as we get to know you, your machines, and their specific maintenance needs.
Vehicle maintenance and repairs are often stressful. When you come see us, you can put your worries aside and know that your machines are in good hands. Give us a call today to learn more about what we can do to keep your heavy duty vehicles moving.
High Quality heavy duty exhaust and parts
Your heavy duty vehicles need the right parts. Not only that, but you need to get these parts from experts who know what they're dealing with. Service 1 is your one stop shop for HD exhaust and other high quality parts.
We offer a wide variety of HD exhaust services, including reflaring pipes, recreating mufflers, installation of custom made pipes, recreating Y pipe, custom exhaust fabrication, and more. With all of our services offered, you'll understand the Service 1 difference right away. Our highly experienced staff is dedicated to getting the job done correctly.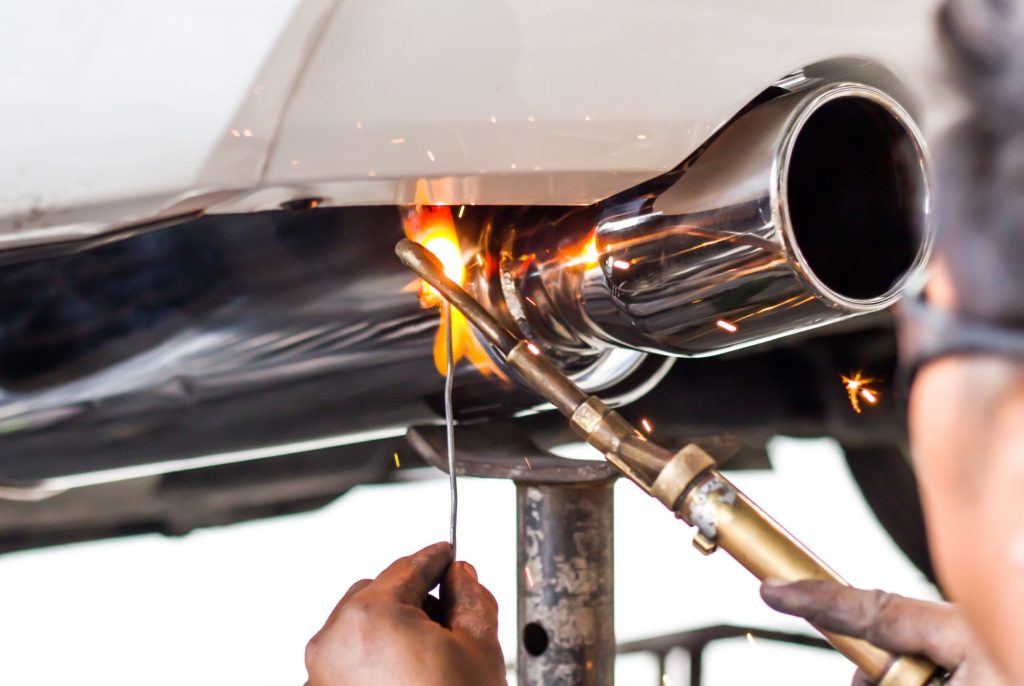 Our large inventory is full of products from trusted brands such as Grote, Truck-Lite, Bendix, Haldex, HD Plus, and hundreds more. Our expert team is highly knowledgeable when it comes to this type of equipment and its makers. We can help you find the parts that are right for you, whether you're shopping for maintenance, or looking to upgrade.
Don't let your heavy duty equipment sit idle while you wait for the right parts. Shopping with us can help reduce your downtime, as many popular products are in stock and ready for you to purchase as soon as you need it. We know that heavy duty vehicles often require unique solutions, and we are always willing to discuss special exhaust parts that we may not have in stock. We want to work with you to ensure you get the parts you need on time.
Keeping your heavy duty exhaust systems maintained can sometimes be a challenge. You may not know what to look for, or may not have the time. When you bring your vehicles to us, we take all necessary steps in order to ensure that your heavy duty exhaust systems are in good health. We will also provide our expertise when it comes to knowing what to watch out for when it comes to your exhaust systems. Not only for maintenance purposes, but also for the safety of yourself and your team.
Our heavy duty exhaust repair and maintenance services are unmatched. We want to work with you to ensure that the exhaust for all of your vehicles is running as it should. Don't wait until it's too late to diagnose a problem – come visit us today to ensure that your heavy duty exhaust systems are taken care of.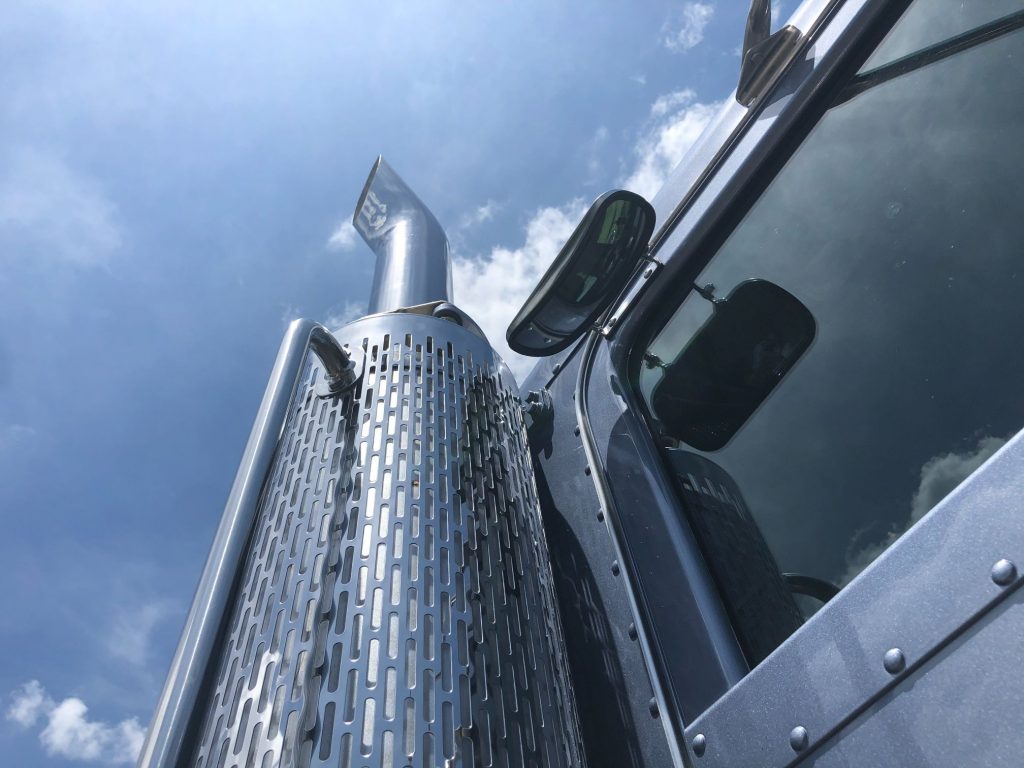 Whether you're in the trucking industry, farming, manufacturing, mining, or more, we have you covered with the appropriate HD exhaust parts to get the job done. We work closely with our suppliers to ensure that our stock is of the highest quality, and is suited exactly to what you're looking for. Downtime is a killer in business, and we want to help prevent as much downtime as possible through our exhaust parts and repair services.
When it comes to getting the right HD exhaust parts in North Bay, you can count on Service 1 to be your top choice. Contact us today to learn more about the HD exhaust products we offer, and for inquiries about maintenance.
Hydraulics equipment for heavy duty vehicles
Having high quality hydraulics equipment is incredibly important for your heavy duty vehicles, and Service 1 carries exactly what you need. Find out why we're the best shop in North Bay for all things hydraulics when it comes to your heavy duty vehicle.
Having an effective hydraulic system on your vehicles can increase its power to do more work without increasing your effort. Heavy duty hydraulic systems are essential for the heavy listing tasks your vehicles perform each day. We recognize the importance of these systems so much that it's become one of our shop's top specialties, in both product offerings and repair services.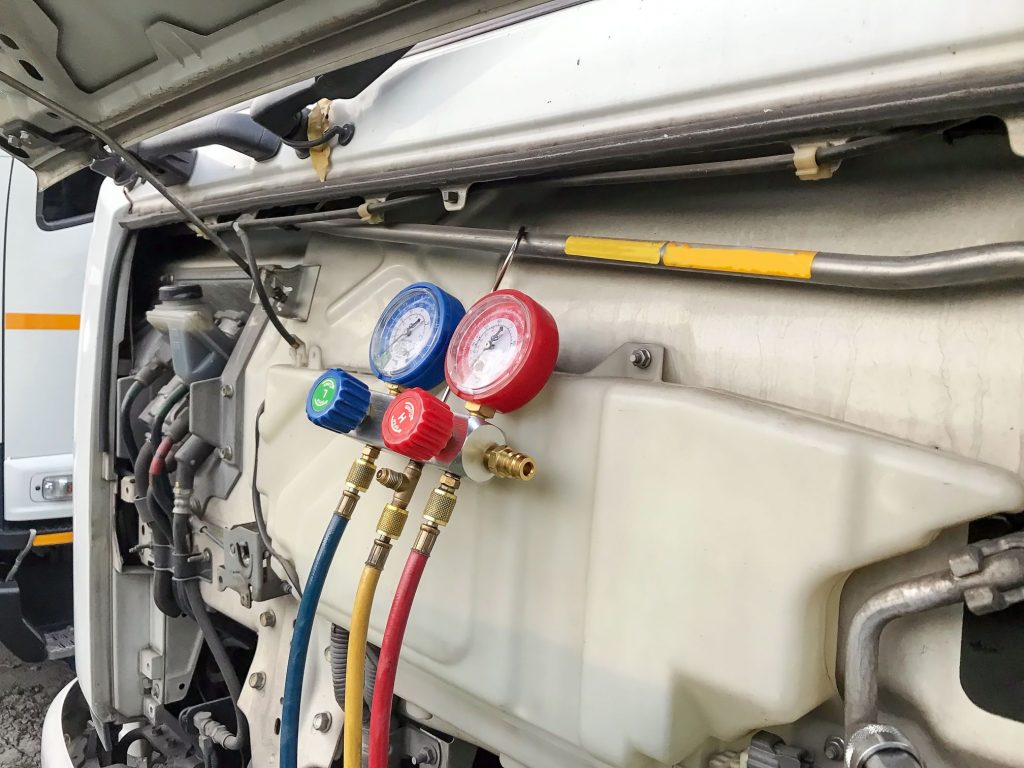 We offer adapters, A/C lines, stainless steel braided lines, 2 wire hoses, 4 wire hoses, 6 wire hoses, and more. Have a special request? You've come to the right place. Our team of experts know heavy duty hydraulics inside out and can get you exactly what you're looking for. Come talk to us today so we can find a solution that works for you.
A reliable hydraulics system needs to function with the right components and adaptors. The products we offer can provide you peace of mind to know that everything is running with only the highest quality parts. Whether the part you're looking for is in stock, or is a special request, we're here to provide you with systems that meet all of your needs.
Unsure of what your equipment needs? We're glad to provide recommendations. We want to ensure that when you purchase hydraulics equipment from us, you're getting only the highest quality products that will keep up with your machines. While we're always happy to repair your vehicles when needed, we also want them to run as long as they possibly can too, and that's how our products help.
A proper hydraulic system is what helps move heavy duty trucks, all of which are important not only to your industry, but also affects the rest of our world. A reliable hydraulic system prevents downtime, keeps you focused on the job, and keeps the trucks that are vital to keeping our society moving each day.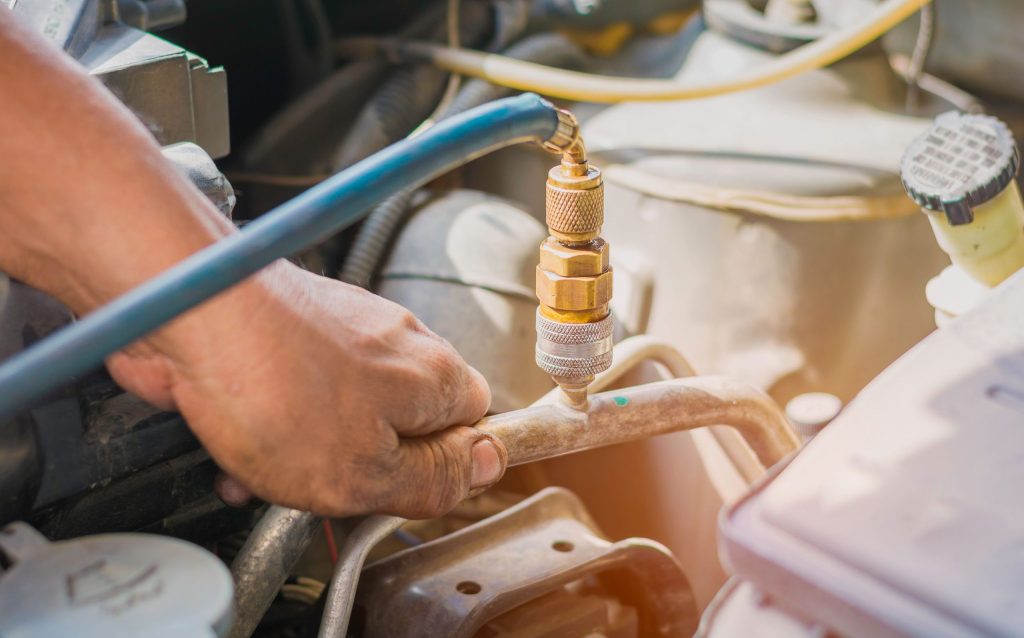 When you need hydraulic parts or repairs, come see us. You'll know you've come to the right place after you interact with our friendly and knowledgeable staff. Capable of both diagnosing and fixing problems, we'll have your machines up and running in no time. We'd also love to see you when it comes to general maintenance and upkeep, as we want to ensure everything in your vehicles are working as they should.
At Service 1, we know heavy duty hydraulics inside out. Whether you own a single truck or an entire fleet, we work with you to ensure your hydraulics systems and equipment are reliable. Contact us today to learn more about the products and maintenance services we offer.